Knowledge Graph-based Eco-System for Pharmaceutical R&D (PMWC 2023)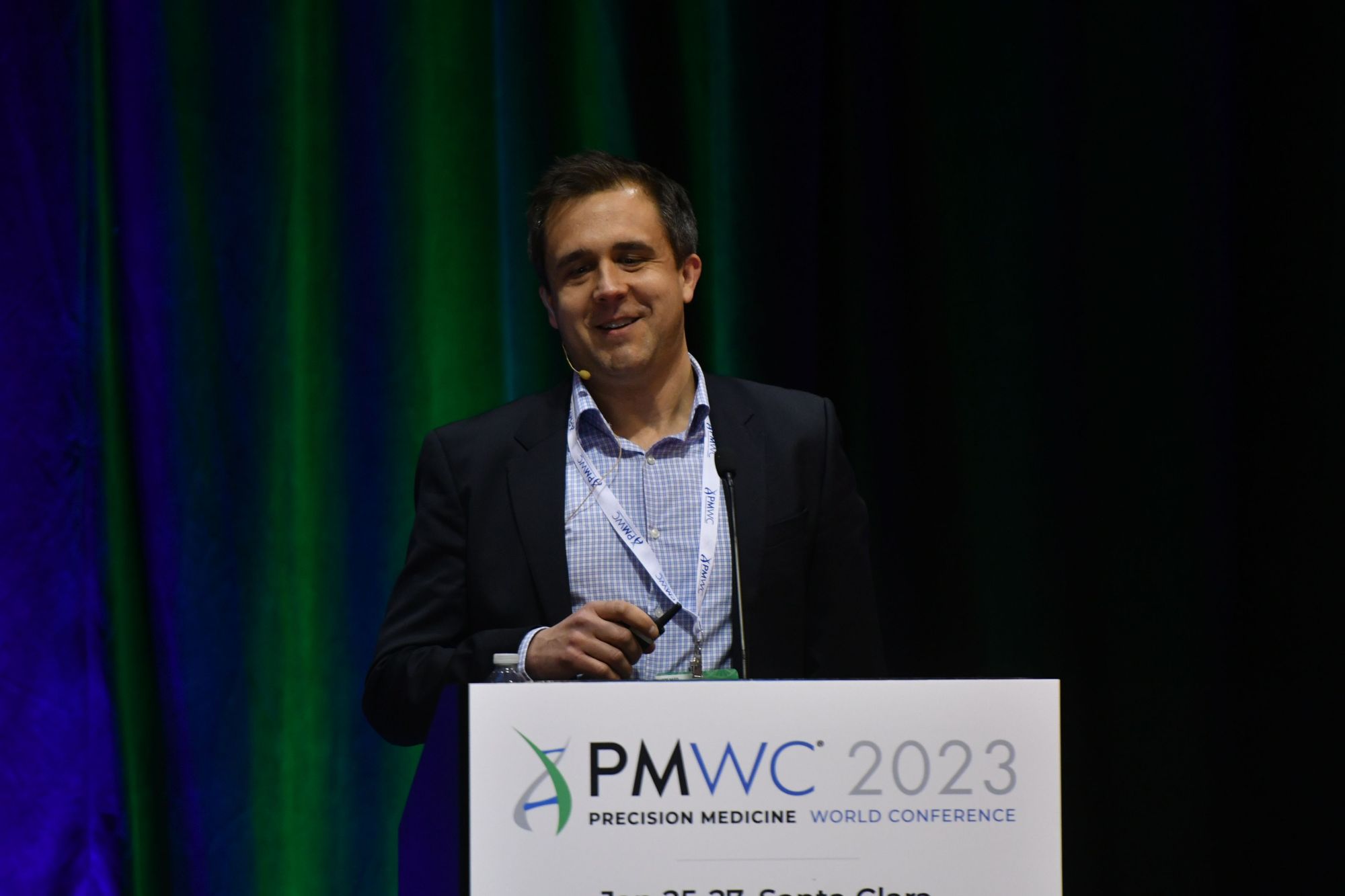 We recently had the pleasure to take part in the 2023 Precision Medicine World Conference in Santa Clara. This annual event brought together top researchers, medical professionals, innovators and leaders across the healthcare, pharmaceutical and biotechnology sectors.
Data4Cure's co-founder and CEO Janusz Dutkowski,  gave a talk in the AI & Data Sciences in Drug Discovery & Clinical Research session. The talk focused on a knowledge graph-based eco-system for pharmaceutical R&D featuring Data4Cure's Biomedical Intelligence Cloud.
In his talk, Dr. Dutkowski discussed exciting updates to Data4Cure's platform and showed how it is used by top pharmaceutical companies to go from analyzing individual datasets to running millions of analyses and continuously growing and refining actionable biomedical knowledge based on vast amounts of research and clinical data.
The talk also focused on new graph-based AI approaches that leverage Data4Cure's comprehensive knowledge graph (with over 3 billion relations) to develop next-generation, biology-driven and interpretable models to predict new drug targets and improve matching drugs to diseases and disease subtypes.
Watch the entire presentation here:
- Data4Cure Team
---